Nothing
can replace the feeling of receiving handwritten messages.
Create your own handwritten love letter with this card I specially designed to celebrate you & your loved one.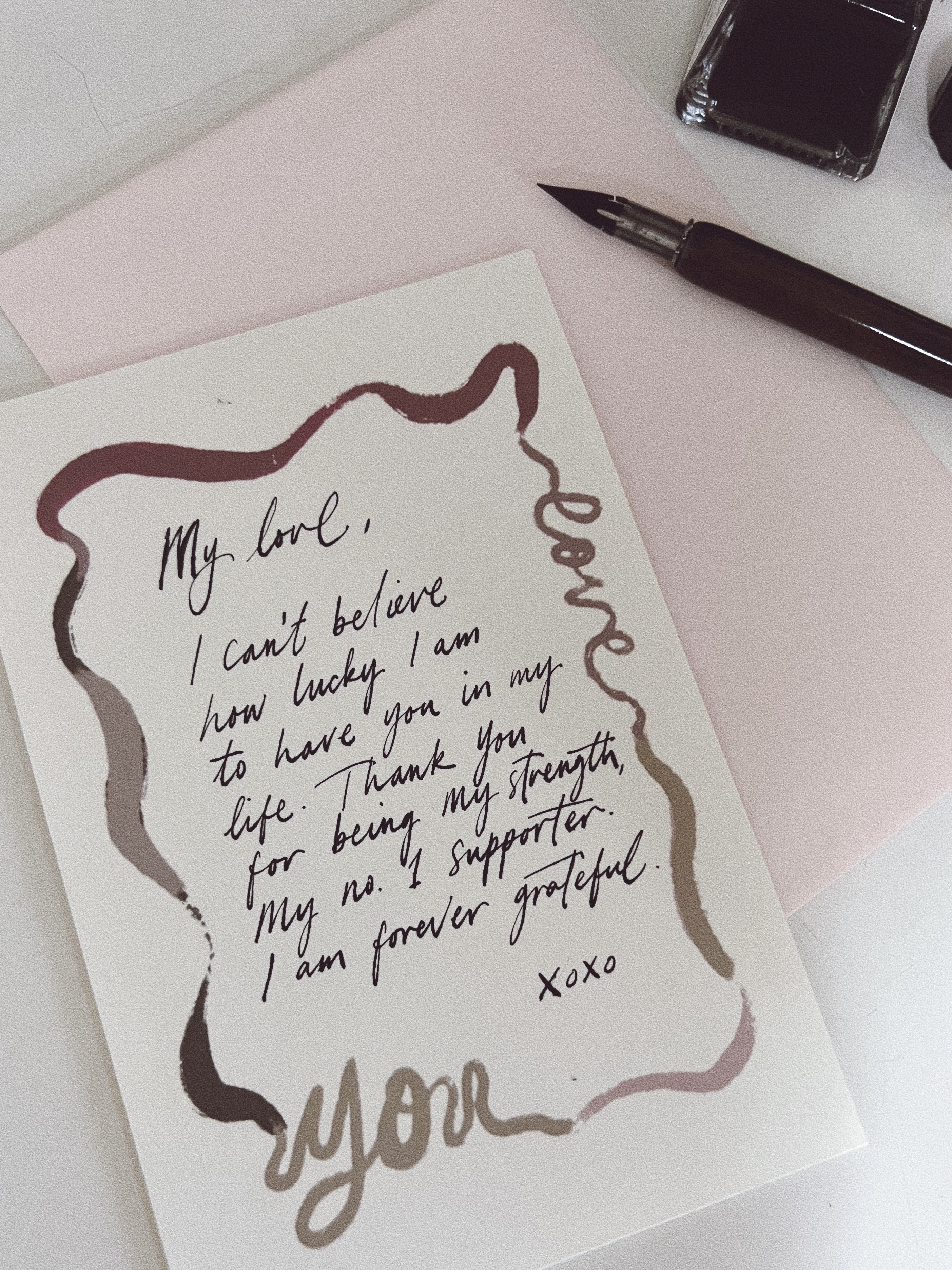 Sign up below to access the
love card
for free. You will get an email with a link (please give time for it to arrive in your inbox, up to 60 minutes).